To add a favourite, simply click the
when viewing our homes
Out with the old and in with the new. Demolish your old home or investment property, and start with a clean canvas to develop and rebuild. Build a new home or subdivide to build more. We have a team of experts on hand for any knockdown rebuild project.
1. Take us through your land and home design vision
What are you looking for in a new home design? Your Statesman Homes Building Consultant will help you explore your design options. Then, one of our knockdown rebuild experts at our partner company, Subdivision Solutions, will have a chat with you about what you want to achieve with your knockdown rebuild so that they can draft up a concept plan and project costings.
2. Review your concept plan and pick your dream home from Statesman's design range (we have plenty to choose for your subdivision too).
Your Subdivision Solutions Project Manager will meet with you to review the draft concept plan, so you'll have a good idea of what the project will involve, the costings and timeline. This will give you all that you need to then meet with your Statesman Homes Consultant and settle on a home design, so they can start finalising the building quote.
3. Divide and conquer! Get the land division and building process started
Your Statesman Homes Consultant will have prepared a building agreement that gives an overview of everything about your home build. Sign on the dotted line and we can start building!
Once you have all the right info, you can also enter into a management agreement with Subdivision Solutions. This will give the go-ahead to starting your land division.
The Subdivision Solutions team will be working their magic to meet your project's timeline while your Project Manager works through all the finer details of your subdivision – contracting surveyors, lodging council applications, coordinating demolition and so much more. For more info on what's involved, visit the Subdivision Solutions website.
4. Take your pick of finishing touches on your dream home while your site plans are put together.
Our Statesman Design Studio is a mecca of finishes you can bring together in your unique style combination, so come in and let one of our professional Design Consultants step you through all the finishes we have available. Choose from interior and exterior finishes, floor coverings, tiles, bricks, doors, taps, appliances, light fittings and all the little things that'll make your home more ... you!
5. From rubble to rebuild, watch your knockdown rebuild project take shape.
You don't have to organise demolition or the initial cleanup – all this will be handled by the Subdivision Solutions team. Once titles are received, construction can kick off.
Building will be overseen by both your Statesman Homes Site Supervisor and Construction Manager. They'll make sure every part of the build meets the highest quality assurance guidelines, and construction is handled from foundation to finish by the best trades available.
You'll see your home built in stages:
Footings – a concrete slab is laid, ready to build on.
Frame – carpenters put wall frames and roof trusses in place.
Lock-up – bricks, roof tiles, external doors and windows are added and your home can be locked up.
Fixing – all the interior and exterior details like kitchen and bathroom cabinets and exterior architraves will be added.
Completion and handover – final touches are added – shower screens, painting and tiling. It's time to pack your things and get ready to move in!
As soon as construction is done and dusted, you'll get your first proper walkthrough to make sure everything is as it should be. With your approval on the end result, we'll give you a set of keys and you can start the next chapter of your life in your new home (and look for tenants for your other property if your subdivision is complete too!).
Warranty
It's common for new homes to "settle" soon after they're built, and there may be some minor things that need attending to. Don't worry! You can report any concerns in the first three months after handover. Your footings and frames are covered by our 25-Year Structural Guarantee, so your new investment will be protected.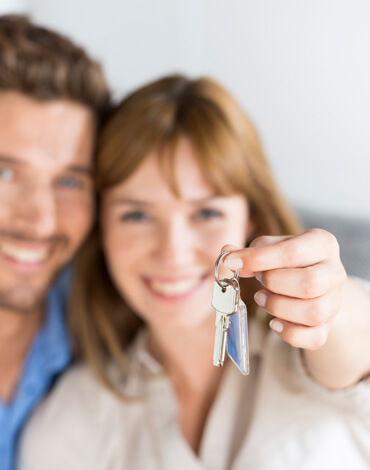 Contact us online or call 1300 724 663 to have your questions answered by one of our experienced consultants.
Sign up for our news letter and get the latest news, special offers and industry tips