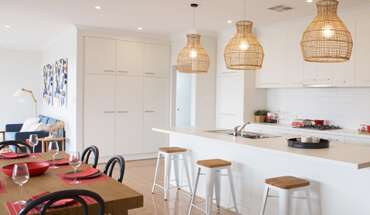 Unbeaten on price and quality
It's our motto and we're sticking to it! Since opening our doors in 1997, we've given hundreds of first home buyers the right start in SA's housing market, and helped other buyers soar towards success in building their dream homes and their property development portfolios. Designing and creating visionary, innovative, beautiful homes from the ground up is what we love to do. But it's our dedication to providing our customers with the best homes to suit their budget and their individual lifestyles that keeps us striving for more.
Being part of the state's largest and most successful building group, we have unrivalled buying power in the home building industry. This means we can work with the most experienced builders and tradespeople to build with the highest quality materials and still offer our customers the best-value houses in the state. We stake our reputation on the quality we build into our homes, so since day one, we've been confident in offering a 25 year structural guarantee for every new home built.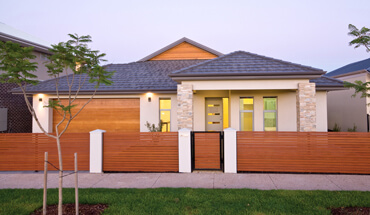 Designing for the times
We want to put luxe living within reach. The team at Statesman set out to design innovatively efficient, functional homes that champion space, light and clever detailing. Our designers take inspiration from around the globe and combine the latest in home innovation with what they know works for the unique Australian lifestyle and climate.
We have more than 180 designs in our range, and, as we work with some of Australia's top designers and architects to come up with more options to suit the unique needs of our customers, this range is set to grow even more.
Our buying power means we can offer premium inclusions, flexible design solutions, and a huge range of extras.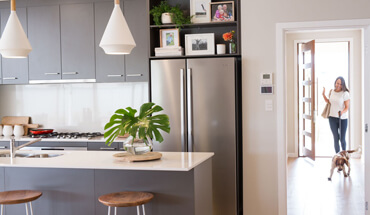 A home builder for home buyers
We make sure we know our stuff so our customers don't have to. Our team of experienced building consultants, designers and tradespeople want to make the home building journey the easiest and most enjoyable one possible. We're committed to it, in fact.
Across more than 20 years in home building, we've come to know a lot about local building conditions, soil types and land availability; home finance and loan options; and how to create house designs to suit our customers needs and local conditions. It's this knowledge and experience that ensures we provide our customers' with quick, professional construction, and the best after-sales service.
Providing outstanding customer service is what we set out to do, and when more than 90% of our customers say that they'd recommend us to friends and family, we know we must be doing something right!