To add a favourite, simply click the
when viewing our homes
Get things right the first time
Thinking about building your dream home? Get a headstart with a premium house and land package. Let us step you through your options.
Taking the leap
Buying your first home is one of the greatest leaps you'll take in life – after all, it's the place you'll call your own, make a life in and maybe raise a family in. So, it's important to get it right.
From when you first speak with us to when you've popped the cork on the celebratory champagne by your front door, we'll be there to help make sure everything goes as planned.
We've put together the best house plans to suit your lifestyle and budget and bundled them up in neat house and land packages to make the process easy for you. Or if you've already found a block of land, we can help you choose a design that will make the most of it.
We're here to:
give you advice on where to build
help you find the right design if you already own your block
step you through the building process
help you decide on the best loan.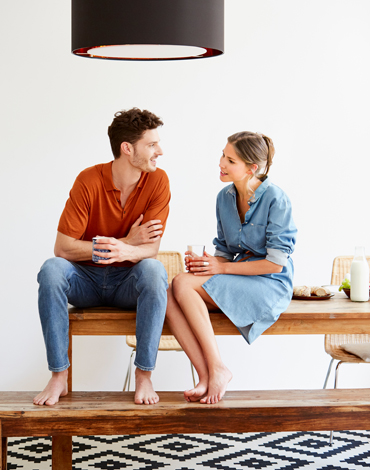 Contact us online or call 1300 724 663 to have your questions answered by one of our experienced consultants.
Sign up for our news letter and get the latest news, special offers and industry tips