To add a favourite, simply click the
when viewing our homes
Matt Spurling, New Form Concrete
Matt has been working as a concreter for over 15 years and loves being able to work outdoors and using his hands. It is physically challenging and keeps Matt reasonably fit which is appealing to him. Matt has always enjoyed concreting and could not picture himself doing anything else!
I have been working with Statesman Homes for about four years so far and hopefully for a very long time to come! The best thing about working for Statesman Homes is the job satisfaction that I get from seeing a great end result from all the hard work that goes into laying a good foundation. I am a true perfectionist!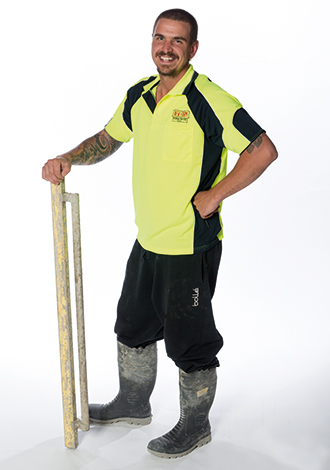 Ilona and Denes Bodjo, Painters
Husband and wife team Ilona and Denes love painting as much as they love each other. They have a lot of fun working together, providing each other with mutual support. The satisfaction of seeing the end result of a hard days work is also much of the reason why they love it so much. Their meticulous nature, which they insist is necessary if you're a painter and their strong attention to detail is the very reason why work keeps flowing in. They've worked with Statesman Homes for over eight years now and enjoy being part of the team.
The supervisors are great, they always take good care of us and they are so organised. They show genuine care for their clients.
Sign up for our news letter and get the latest news, special offers and industry tips