To add a favourite, simply click the
when viewing our homes
Stay in the neighbourhood you know and love, save money on the billowing costs of extensive renovations, and come out on top with a new improved home (and maybe an investment on the side). Here's why a knockdown rebuild with Statesman Homes could be the solution you've been looking for...
Why choose a knockdown rebuild over other new home solutions?
Stay in the neighbourhood you love
A knockdown rebuild project means you only need to think about how you'll enjoy your new home in the future, rather than having to face the life upheaval that can come with relocating. Having to find your way in an unfamiliar neighbourhood, start fresh with new neighbours, and possibly find a job that's closer, as well as a new school for the kids can be daunting. Why move when you can choose to improve right where you are?
Save time and money
Demolishing to rebuild can actually be more cost effective than renovating. If your home or property needs extensive work then you could end up in a money pit of costly and seemingly never-ending renovations. Once you start renovating, all kinds of surprises can come up – who knows what's behind that wall?! – and it's these unknowns that can reveal the need for major construction, which leads to timelines being blown out indefinitely and costs that skyrocket well beyond your budget. You can bypass these hassles with a knockdown rebuild. In the long run, your brand new home is also likely to cost you a lot less in ongoing maintenance.
Upgrade your lifestyle while you invest in your future
A knockdown rebuild can be a futureproof investment. If you choose to demolish your existing property and subdivide to make way for one or more dwellings, you'll not only have a new home to live in but also have an extra one to help you sow the seeds of a lucrative financial future. Investing in property to rent out – especially in premium suburbs where land is scarce – can set you and your family up for years to come. We've teamed up with Subdivision Solutions to get you off to the best start.
Build your home the way you want it
A knockdown rebuild gives you full flexibility to choose a design that best suits your current lifestyle, or the lifestyle you want in the future. Having a blank canvas to start with means you won't need to wrangle renovation or extension designs or compromise on features based on any existing structures.
Looking for more?
Our team at Statesman Homes will liaise with Council to ensure designs meet planning regulations.
You'll have access to our network of the best surveyors, planners, conveyancers and engineers, and the competitive rates they offer to all our customers.
If making a return on your investment is your top priority, we can help. Our professional marketing team can promote your land for sale with home designs and can promote the development with house and land packages. We offer this service at no cost to you.
Your build time might be less than you expect, with our 18-week build time guarantee. Because we work with the biggest builder in SA, we can offer the most competitive pricing and the best value.
You can also sleep easy knowing that your newly built home will be covered by our 25-year structural guarantee.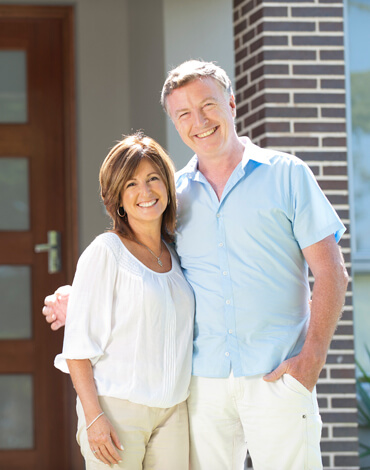 Contact us online or call 1300 724 663 to have your questions answered by one of our experienced consultants.
Sign up for our news letter and get the latest news, special offers and industry tips